A. MARGOT BRISKY
A. Margot Brisky, 23, well-respected empowerment speaker, international author, and national lifestyle coach, was unarmed when shot and killed in conflict with local police officers.
Her drive. Her courage. A leader. A force. A gift!
Margot's invisible scars depicted a story of untamed purpose. Formally struggling to overcome her issues of abandonment, Margot abandoned her mental captivity of self-hatred and used her story to empower other women to gain a true sense of self by journeying alongside them through her process of empowerment: visualization, willingness, accountability, and distinctiveness.
Her close friends knew her to be focused, accountable and an all-around loving individual. With the most humility, Margot did what she wanted to do. She knew she had a voice, and used it to speak life into thousands of individuals. She inspired many, young and seasoned, alike. Dozens of young girls and adult women admired Margot for her tenacity, kindred spirit, and modeling her convictions. Though she overcome much adversity and achieved many things in her few years, her life abruptly ended before she could achieve her mission to bring empowerment and self-healing to 300,000 women.
With her contagious smile gone, a light in this dark world has dimmed!
A. Margot was once a woman upon this Earth, yet she is no longer.
A. Margot Brisky is survived by her mother, Martha Dirkes, Grandmother, Evon Boykins, 5 brothers, 3 Sisters, her biological mother and father, adoptive and biological family, friends, and dozens of mentees.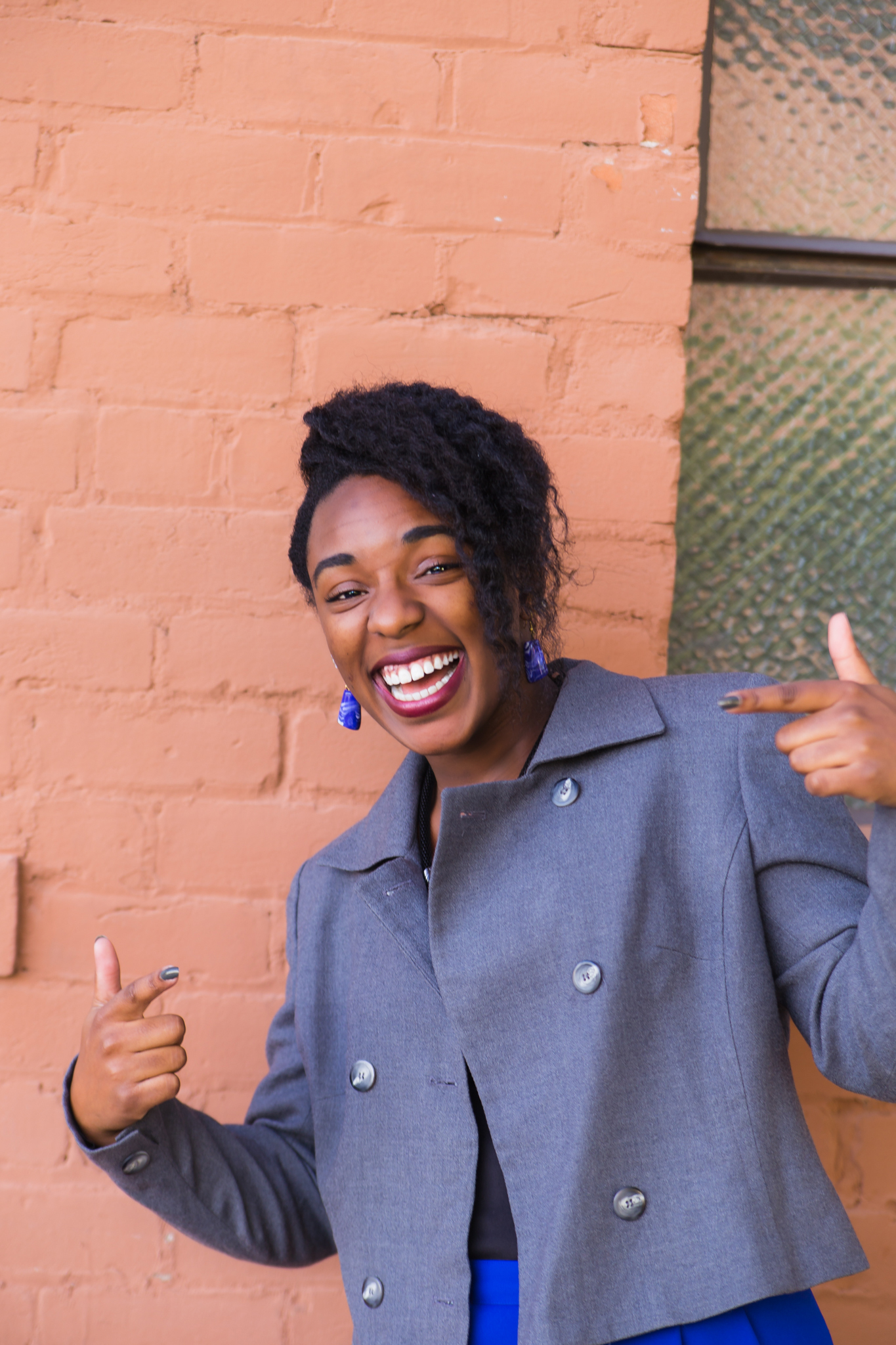 ALISHA PATRICE MILES
Alisha Patrice Miles, 24, was unarmed when shot and killed in conflict with local police officers.
Alisha, a vigorous young woman with endless compassion and kindness for those whom she loved, even momentary acquaintances. Her childhood years in the foster care system taught her that the warmth of love was not limited to those who shared the same blood-line as she did, not limited to those who looked the way she did, nor limited to those who shared her culture or heritage. As a soldier of the United States Army National Guard and a nursing student, Alisha, yearned to make a difference in all lives she encountered; men, women and children, young, and old.
Alisha Miles was once a woman upon this Earth, yet she is no longer.
Alisha Miles is survived by her mother, Angela Johnson; her father, Sha'Shonee Solomon; her sister, Ashley Johnson; and her husband, Xavier Miles.
ALLEX OSBORNE
Allex Dominique Osborne, 27, was unarmed when shot and killed in conflict with local police officers.
Osborne, an optimistic, genuine, and loving man who touched many hearts he came in contact. Osborne demonstrated a passion in reversing the negative stereotypical image of black inner city boys through his workshops and empowered activities to help positively build character, charismatic, sharp, intelligent God fearing men.
Allex relied on his faith and positive outlook in life to touch as many lives you can. Allex's favorite quote was, "Do what you can with what you have and never be satisfied". He did not let anything stop him from reaching those who needed him. Allex also had a passion for Arts, African American culture, and British Literature. While in college, Osborne took a plethora of history courses, primarily African American Studies and US history during the Great depression, where he had the opportunity to present his dissertation at the African American symposium in Orlando, Fl. Allex never gave up and was unapologetic about his fight against the modern-day Jim Crow laws. He was a profound voice for African Americans oppressed by laws intended to make blacks fail.
Allex was once a man upon this Earth, yet he is no longer.
Allex Osborne is survived by his father Reginald; his mother LaBrentha Osborne; and his 14 sibilings Deanna, LaShaun, Rolonda, Renee, Reginald, Marthinez, David, Isaiah, Antonio, twin sister Alitia, Aisha, Christopher, Dante, and Niela.
AMBER MAYFIELD
Amber May, 23, was unarmed when shot and killed in conflict with local police officers.
Amber, a digital media professional, was known for her passion, positive energy, and work ethic. She worked hard, loved harder, and always took her work more seriously than she took herself. Laughter was her only drug of choice. Amber was solicitous about humankind and the evolving definition of what it meant to be a woman. She governed herself on two core values: "Ubuntu," a philosophy based on human kindness, and "sankofa," which stresses the importance of learning from the past. As the daughter of two teachers, Amber loved learning and valued education. She was a graduate of the University of Maryland (a proud Terp) and was pursuing her master's in business administration. Amber had barely scratched the surface of what she hoped to accomplish during her lifetime. She dreamed of owning her own business, opening her own restaurant, traveling the world, getting married and being a mom. If you remember nothing else about Amber, remember that she loved her life and everyone in it. Loved.
Amber Mayfield was once a woman upon this Earth, yet she is no longer.
Amber is survived by her two loving parents, Spencer and Theaudry, and a brother, Spencer IV.
ANTHONY HATTEN
Anthony Philip Hatten, 20, was unarmed when shot and killed in conflict with local police officers.
Hatten, a man full of dreams, seeing the world for it's potential to be all-loving, and all the while dealing with school and understanding the world's imperfections.
In grade school he was a class clown, and loved to see everyone laughing. Growing up as a divorced child and knowing that in life there should only be room for love. He had to learn year by year, step by step what it meant to mature. He felt the best way for him to teach the world about himself was through his music.
His message to the world was the acknowledgement that we were put on this earth to love. With that message he hopes that someone can understand him and cultivate his seed and spread love on this earth. That's what is lacking in a lot of dark hearts and he felt like it's a huge reason for the violence going on. That was his voice, that was his song.
Anthony Hatten was a once a man upon this Earth, yet he is no longer.
Anthony Hatten is survived by his mother, Kimberly L. Hatten; his father, Anthony Hatten Sr.; and his younger siblings, Hannah Hatten (8), Kaira Hatten (16), and Joshua Hatten (9 months).
ANTHONY KNATT
Anthony F. Knatt Jr, 25, was unarmed when show and killed in conflict with local police officers.
Anthony, known to his friends as Ant or Bam, was a fun-loving and energetic individual. Anthony could light up any room he stepped foot in. He was full of hopes, dreams, and aspirations. He was outspoken and charismatic. He spent his adult life as a Emergency Room Nurse. Anthony enjoyed cooking, hanging with friends, and traveling. He had a passion for the arts; a true lover of music and poetry. Anthony lived life to the fullest, leaving no day without a new adventure experienced. He was a firm believer in the value of life being in the amount life in one's years, rather than the amount of years in one's life.
His, however, was a life ended too soon, a beautiful spirit lost to the world of man.
Anthony Knatt was once a man upon this Earth, yet he is no longer.
Anthony is survived by his parents, Anthony Sr and Bonnie, his brothers Alex and Ashton, four God kids, and a host of loving family and friends.
ARI LEIBSON HAWKINS
Ari Leibson Hawkins, 16, was unarmed when shot and killed in conflict with local police officers.
Ari was a kind and charismatic child with a deep passion for music. He played multiple instruments and was studying as a vocal major at a top performing arts high school in New York City. He had devoted his life to creating and performing his songs to share his passion with the people he loved. His charm and talent captivated audiences and his thought provoking lyrics and soothing melodies brought happiness and peace to anyone that listened. His artistic idols ranged from Frank Sinatra to Michael Jackson to Taylor Swift. But his true inspiration came from his loved ones. Ari was a soft spoken and easygoing child that was often too shy to express himself fully. His life was cut short before he could complete his mission of pushing more love and art into the world.
Ari Leibson Hawkins was once a young man upon this Earth, yet he is no longer.
Ari Leibson Hawkins is survived by his father, Robert Hawkins; his mother, Beth Leibson; and his sister, Maya Hawkins.
ARIANNA JONES
Arianna Jones, 24, was unarmed when shot and killed in conflict with local police officers.
Her passing adds to the countless number of lives demolished by badges. Her melanin was just enough to be accepted by society and dark enough to be hated in the same. She lived unapologetically; fierce and unafraid of 'the man.' Often outspoken and remorselessly honest. Her joys were found in poetry, art, and loving those even if they didn't deserve it. She thought she could change the world even if her cape was a dollar and a dream; even if she wasted her money on degrees; she pressed on religiously.
Although she is no longer a part of the flesh, she will continue to live on in memories.
Arianna Jones was once a woman upon this Earth, yet she is no longer.
Arianna is survived by her mother Angela, her brother Justin and sister Candace.
ARIYANNA ZOE NORMAN
Ariyanna Zoe Norman, 25, was unarmed when shot and killed in conflict with local police officers.
Norman, a passionate and vocal advocate for mental health, was hopeful about her future. Many witnessed her highlight reel but few witnessed her struggles. During her adolescence she began to experience depressive episodes and her loving family supported her through recovery. Years later she decided mental illness was nothing to be ashamed of and she used pageants as a platform to spread that message. Ariyanna served as Miss Black Arizona 2012, Miss Chandler 2015, and was in pursuit of the Miss Arizona USA 2017 title. Watching movies was her greatest escape and the most effective tool for coping with her mental health condition. Norman's film ideas kept her mind busy during quiet moments. She aspired to be new age blend of Dorothy Dandridge and Dorothea Dix – an important contributor to the film industry and the mental health awareness movement.
Ariyanna Zoe Norman was once a woman upon this Earth, yet she is no longer.
Ariyanna Zoe Norman is survived by her mother, Marcia Norman; her father, Henry Norman II; her brother, Henry Norman III; and her niece Tahlia Norman.
BRANDON REED
Brandon Keith Reed, also known as Habit Blcx, 28, was unarmed when shot and killed in conflict with local police officers.
The artist, the inspirational speaker, the charismatic social butterfly, with an infectious zest for life, was loved by many near and far.
A believer in human potential, a believer in the process and not the product, are sentiments he held dearly, as exhibited in the work he did, and art he created.
No stranger to the nuances of Black identity and its relationship to America, he spoke truth, and inspired others to speak their truth, like so many before him did.
And like so many like him who spoke and lived their truth, his life was cut short.
May the power of our ancestors be wth us; are the words tattooed along his torso, are a reminder of how far we've come, but also a reminder of how much further we have to go.
Brandon Reed was once a man upon this Earth, yet he is no longer.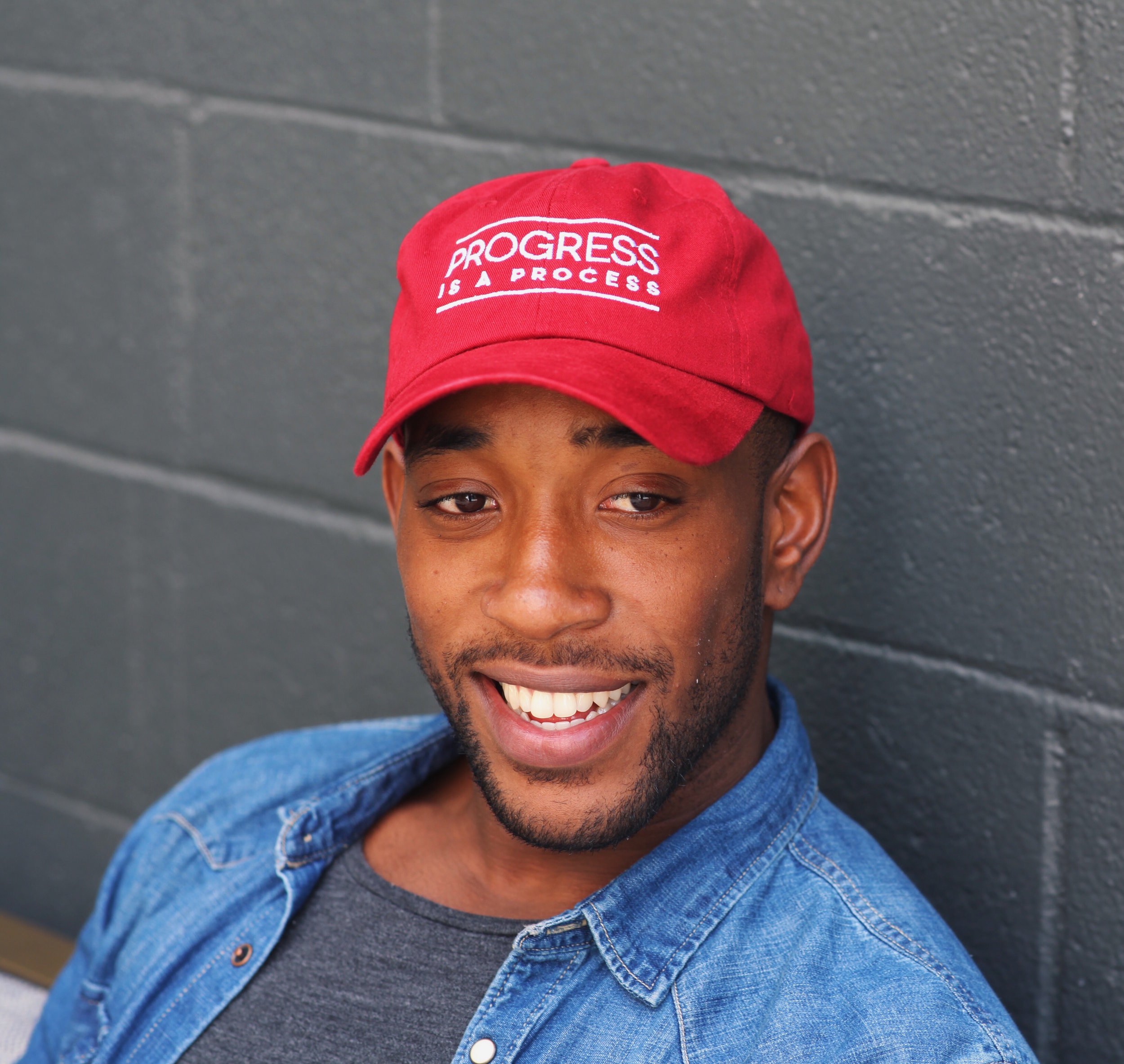 BRIAN COLLINS
Brian Collins, 32, was unarmed when shot and killed in conflict with local police officers.
Born in Tallahassee, Florida, Brian would go on to graduate from Florida State University High School, and, upon doing so, enlisted into the United States Army.
Brian served in the Army from October 2002 untilJune of 2011, after which, he attended Georgia Perimeter College, graduating with an Associates in Social Work. He then moved to Augusta, GA, where he was in his senior year.
As a grateful and proud citizen of this country, Brian has never been to jail. Never been arrested. Never failed a sobriety test. Brian Collins has only gotten 1 ticket in his life.
Brian is survived by his mother, Dr. Sir Carter Collins, and his blue tick hound Inara
BRIANNE REESE
Brianne Michelle Reese (King), 22, was unarmed when shot and killed in conflict with local police officers.
Reese was a firm believer in optimism and had a genuine love for learning. She was a native Phoenician and attended First Pentecostal Church her entire life. The church is where her love for community service was fostered. They practiced and preached, "Love (charity) never fails" (1 Corinthians 13:8). In the summer before her freshman year at Arizona State, she participated in the Sankofa Summer Leadership Institute, a program to help acclimate incoming black freshmen and transfer students to the university. She was impacted tremendously, having never been in an academic setting with so many other black students before. Sankofa sparked her passion for African-American history, which became a passion for justice and true equality for her community. She declared a minor in justice studies and headed to Howard University School of Law this fall to continue to learn so that she could contribute to her community.
Brianne Reese was a young lady with a bright and promising future.
Brianne Reese was once a woman upon this Earth, yet she is no longer.
Reese is survived by her mother and stepfather, Kawan & Matito Jaramillo; father, Ira King; and siblings Kyra King, Ari King, Sierra Reese & Daniel Reese."
BRITTANEE PERKINS
Brittanee Jalon Perkins, 28, was unarmed when shot and killed in conflict with local police officers.
Perkins, described as an outgoing, determined, and hilarious woman with a memorable personality, was known to many in the community as an activist and volunteer, frequently seen giving empowering motivational speeches at dozens of local high schools and events on the importance of education. As a child, her love for music was always apparent. She was classically trained in violin and piano, and could play nearly every percussion instrument, racking up dozens of awards and distinctions by her 18th birthday. She leveraged this talent to win the titles of Miss Black Arizona USA, as well as several Miss America local titles. Her musical gift, love for people, and commitment to volunteerism was developed during this very special time in her life. She also loved the Arts, and spent her free time, painting, crafting, and acting on numerous stages throughout the Valley. Though Brittanee lived in Phoenix, AZ the entirety of her very short life, she managed to reach millions of people all over the world. Her blog, originally designed for Christian singles, was an overnight success and became a consistent inspirational dwelling for a myriad of people from New Zealand to Botswana, looking for words of encouragement, hope, and healing.
Brittanee Perkins was once a woman upon this Earth, yet she is no longer.
Brittanee is survived by her parents Lena and Chris Bryant; 3 brothers, Chris, Chevyn, and Chaysi Bryant; and 1 sister, Tiffany Bryant, all of Phoenix, Arizona.
BRITTNEY WILLIAMS
Brittney Arlene Williams, 23, was unarmed when shot and killed in conflict with local police officers.
Brittney was born November 27th, 1992, in Sacramento, California, to Antonnia M. Williams and Charles E. Williams. Brittney was a vibrant young lady with dreams of opening a food bank that provided fresh, local, organic food for those who were less fortunate. She never hesitated to uplift a friend or a complete stranger if they were in need of a listening ear. Brittney was an advocate for equality and basic human rights. She encouraged unity and positivity among those who knew her best.
Beloved by all that knew her, may her spirit of love, peace, and empowerment resonate forever.
Brittney Williams was once a woman upon this Earth, yet she is no longer.
Williams is survived by her brothers Aaron Williams and Chuck Williams, sisters Courtnee Oglesby and Marquita Williams, step brothers Justin Oglesby and Marques Oglesby, step sister Krystal Oglesby, sisters in law Miayenta Oglesby and Trakecia Williams, mother Antonnia Williams, grandmother Lynette White, grandfather William (Willie) Mingo, members of Sigma Gamma Rho Sorority, Inc., and best friends Albert Timpo, Stephanie Henderson, Nicole Henderson, and Akanke Foli.
BRYANN FRASER
Bryann Louis Fraser, 23, was unarmed when shot and killed in conflict with local police officers.
Bryann was sent to death by an unruly and unworthy judge, and although not here physically to plead his case, he is here in our hearts and his spirit fills the void. The air of infamy shall be cleansed by the voices on Earth and the heir of martyrdom shall be placed upon his head. His truth cannot be overshadowed by propaganda used to turn those like him against each other, and his insight into true meaning will never be forgotten. The message he stood for was not one of repentance, but solidarity; and he would want to be remembered in that way, as well as a black man.
Bryann Louis Fraser was once a man upon this Earth, yet he is no longer.
Bryann is survived by his loving mother, resilient father, and a group of brilliant counterparts.
BRYCE WOOD
Bryce Michael Wood, 24, was unarmed when shot and killed in a conflict with local police officers.
Wood, a friend to most, was a warm-hearted man of many faces as he was an aspiring actor. Wood excelled in the world of athletics from a young age, which led him to the University of Notre Dame on a Track & Field scholarship. It was there that Bryce was first introduced to the world of theatre. During his Junior year at the University, Bryce, a marketing major, took an Intro. to Theatre course for the non-major to fulfill a fine arts requirement. It was the professor in this class, Ken Cole, that encouraged Bryce to audition for the upcoming play. After that moment he never looked back, going on to pursue his Master of Fine Arts in Acting at the University of Connecticut under the direction of Dale AJ Rose. It was there where he discovered his true reason for acting, "My personal goal as an artist in the theatre is to inspire the next generation of artists to redefine their craft and continue to want more form their craft. As an African American actor I have the opportunity to change the landscape of theatre for all artists of color. The goal is not necessarily to become famous, but rather, to be exceptionally well in the art of storytelling to inspire the masses. In order to reach change for African Americans in America we must first change public perception." This is just a glance into the developing mind of an artist about to begin his third and final year of graduate school. Wood now performs for the Lord on the biggest stage there is, Heaven.
Bryce Wood was once a man upon this Earth, yet he is no longer.
Bryce Michael Wood is survived by his mother, Janelle Wood and his father, Andrew Wood.
BYRON (B.J. SUAVE) NEAL
Byron Ja'Von Neal (B.J. Suave), 21, was unarmed when shot and killed in conflict with local police officers.
Neal was born on June 15, 1995, and passed away on July 15, 2016, the day when his deceased great-grandmother Dr. Sylvia Pennington--his role model--was born.
Neal had no criminal records and had never been in trouble with the law. A great, civil African American citizen, B.J. was a dreamer, adventurer, a humanitarian and many great adjectives and nouns. He was an undergraduate senior and the first generation in his family to go to a university. His plan was to get his B.A. & M.A. in Business Communications, Spanish language, and minors in Health & Nutrition. He loved education. An individual who overcame the challenges of being gay and black in this world, he was a true role model for everyone who knew him. May his legacy of achievements continue through his prodigy, younger sister, Gabrielle, 14 years young.
May his death be a reminder of the ungodly deaths and injustice acts made by police officers.
Byron Neal was once a man upon this Earth, yet he is no longer.
Byron Neal is survived by his mother, Tonya Neal, his father, Antoine Cole, and younger sister, Gabrielle Cooper, and many more...
CAREL BERNARD
Carel-Lee Carissa Bernard, 20, was unarmed when shot and killed in conflict with local police officers.
Bernard was a big heart, constantly trying to reach out to the people around her and provide support. She was easily enraptured by the human spirit and always fought to find ways to protect and uplift it.. After the death of Trayvon Martin, she began to mobilize and vocalize to try to become a voice for the people around her.
The loss of Carel's light, love, infectious laughter and insanely comical facial expressions, has certainly dimmed our community.
Carel Bernard was once a woman upon this Earth, yet she is no longer.
Carel Bernard is survived by her mother, Careen Bernard; step-father, John Bernard and her little sister Charlie Bernard.
CARLA WALTERS
Carla Denay Walters was unarmed when shot and killed in conflict with local police officers.
Walters, a timeless soul, was released from her human experience while protecting the very thing she held dear—the legacy of Black kings and queens on Earth. While her body succumbed to its injuries, her spirit lives on.
From an early age, Carla expressed great interest in connecting to the Black experience in every possible way. From participating in national Black history competitions as a teen, to volunteering for various social justice organizations into adulthood, she demonstrated a fiery passion for her culture. Carla was also an artist, whose cultural paintings and poetry have been subjects of great acclaim. Though she was a woman of few words, art served as an outlet for her vivid thoughts.
Carla pursued her purpose unapologetically. She was free. She is free. Always. All ways.
Carla Walters was once a woman upon this Earth, yet she is no longer.
Carla Walters is survived by her loving family, including most of all, her beloved daughter Maliah Amil.
CHANEL MCFOLLINS
Chanel Nichole Corliss McFollins, 21, was unarmed when shot and killed in conflict with local police officers.
McFollins, a gracious and meticulous woman, was also very anxious and perplexing person. She exhibited a profound passion for Black and African culture, and for women's equality in every aspect of life. As a teenager, McFollins was blind to how deep her affections were, or what they meant, but she fostered them and inspired her peers along the way. She spent time travelling every summer; first in America and later to Europe to historically Black cities and colleges, old slave churches and plantations, beaches where indigenous people made their lives, the grave sites and stomping grounds of James Baldwin and Josephine Baker, and so much more. McFollins' studies and her travels brought her to a place of pure love and appreciation for herself and her people, but she also carried an endless sense guilt, similar to Kendrick Lamar's To Pimp a Butterfly, "Where was your antennas, where was the influence/You speak of?", when her 18 year old brother was arrested for possession and her sister became another teenage victim to societal pressures. McFollins wanted to be part of change in the Black community, but struggled to even make change in her home. She had recently accepted that life is a journey, not a race.
Chanel McFollins was once a woman upon this Earth, yet she is no longer.
Chanel McFollins is survived by her mother, Nikole McFollins; her father, Eddie McFollins; and her siblings, Matthew and Kamil McFollins.
CHANNEL POWE
Channel Powe, 35, beloved public servant, community advocate and Elected Official, was unarmed when shot and killed in conflict with local police officers.
Ms. Powe was poised for excellence, a community champion and thought leader. Over the course of ten years in Phoenix as a voice for the voiceless and passionate advocate for marginalized communities. Powe was a regular at public meetings and meaningful rallies. As an activist, she worked diligently to change the trajectory between community and police. A natural born leader, her grassroots efforts engaged those that aren't often set out in low-income communities. Powe was committed to raising awareness about civic engagement, implicit bias and the power of inclusion.
Channel Powe name is added to the ever growing list of hashtags. Like many African-Americans before her that life was stolen by local law enforcement, she was unarmed. Powe often stated emphatically, that she was willing to die for liberation. She credits her ancestors for her strength.
Channel Powe legacy will live through; policy, service, mentees, and the plethora of lives that she's impacted.
Channel Powe was once a woman upon this Earth, yet she is no longer.
Channel Powe is survived by her brilliant son, Jerod Martin, Jr., brothers & sister, family, friends and a loving community.
CHANTELL OVERSTREET
Chantell Monique Overstreet, 24, was unarmed when shot and killed in conflict with local police officers.
Overstreet was an intelligent and highly driven young woman. She was grounded in her religious beliefs. She aspired to be a young, black artist. Overstreet lived for the art. She wrote books, poems, short stories, sang, danced, choreographed and even orchestrated events. Overstreet was scheduled to start her master's program at Arizona State University fall of 2016. She saw the value in education, it was so important to her.
She was rich in her heritage. Overstreet was the embodiment of a proud black woman. Overstreet idolized some of the greats; Martin Luther King Jr., Angela Davis, Malcom X, Mahatma Gandhi, Beyoncé and many more. She aspired to make an impact like her idols someday. That opportunity has been taken from her.
Chantell Overstreet was one a woman upon this Earth, yet she is no longer.
Chantell Overstreet is survived by her mother, Mikko Overstreet; her grandparents, Mr. & Mrs. Louis Overstreet Jr.; and her sister, Chanell Overstreet.
CHARLES PETERS
Charles L. Peters Jr., 36, was unarmed when shot and killed by local police officers.
Peters, a champion of various art scenes across the South, was regarded as a shining example of passion and work ethic.
Throughout his journey, Peters failed several times in his attempt to crack the code of Black manhood, a feat complicated by a single-mother upbringing and accumulated habits that his lifestyle fostered. However, the morals and principles his mother instilled in him as a child eventually led to a pivotal showdown with the mirror. In an effort to strengthen his foundation as a husband and father, Peters realigned his priorities and entered college at 31 to pursue a career that would allow him to be more attentive to the financial and emotional needs of his family. He decided to dedicate his life to the education of young people in underserved communities.
One month before he was shot and killed by police officers, he had secured his first teaching position at a school on the Westside of Atlanta. He was prepared to embrace the challenges that come with educating an overtly oppressed community.
Charles blared rap music from his car but lowered the volume when he pulled up to his mother's house. He cocked his hats to the side but removed them when he entered the classroom. He represented Hip Hop culture and was a proud Black man; he turned that down for nothing and no one. Peters was a son, a husband, a father, an uncle, an artist, an educator, and an activist.
Charles Peters was once a man upon this Earth, yet he is no longer.
He is survived by his wife, Lisa; his daughter, Zhavani; his mother, Connie Parks; his father, Charles Peters Sr.; his brother, Brandon; his sisters, Toria and Tashell; and his art – which he always created with the future in mind.
CHASE TORRENCE
Chase Michael Torrence, 25, was unarmed when shot and killed in conflict with local police officers.
Torrence, a funny, caring, and influential person amongst his friends and colleagues, had dreams of changing the world. At an early age, he knew he wanted to be "known" for something. It was not until recent that he felt compelled to put his energy into politics, and social activism work. After years of entertainment industry experience and a Masters degree in music, the Lord directed him to use his skills and influence to make a difference, to educate, and to inspire. He was about to embark on that journey as he just landed a new job a few weeks after his passing. Growing up in a conservative town, those dreams were stunted by bigotry and close-minded social beliefs. It was the unwavering love of his single mother who always told him he is special, and that he can be anything he ever wanted to be. He was fed up living in an unjust world, and was finding ways to balance the playing field for marginalized communities. This new line of work would be easy for him, as everyone loved him and everyone wanted to be his friend. There was no such thing as "strangers" to Chase. Strangers were just friends he hadn't met yet. With his infectious personality, he hoped that he could rally those dear to him, those who listened, followed, and believed in his message, to join him in the effort in making the world a more fair and inclusive place.
Chase Michael Torrence was once a man upon this Earth, yet he is no longer.
Chase Michael Torrence is survived by his mother, Kathy Studer; his stepfather, Richard Studer; his Father; Curtis Torrence, his Brother; Aaron Torrence, his Sisters; Album Wilson and Chelsie Torrence, and his nieces, Hayden Wilson and Alexea Torrence.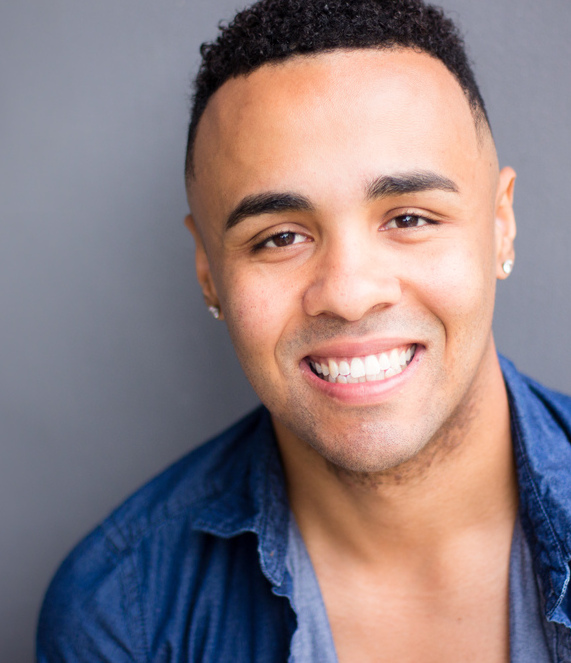 CHAVEZ BELL
Rev. Chavez Bell, 16, was unarmed when shot and killed in conflict with local police officers.
Rev. Chavez Bell was an optimistic, righteous, wonderful man of God, wonderful pastor, and loving man, who not only spread love and gave to others, but demonstrated a passion for reversing the negative stereotypical image of the African American community.
Bell, born December 2, 1999 in Flint, MI, in Hurley hospital, was a charismatic, sharp, intelligent, God-fearing man. Bell was called to ministry by God at the age of 4 years old but born a prophet. He became an ordained minister at the age of 16.
Chavez relied on his faith to touch as many lives as he possibly could. He always searched for positivity in situations. His favorite quote came from Carl Jung, who said "When an inner situation is not made conscious, it appears outside as fate." Chavez was more like a shepherd when dealing with people. He was always gentle and tried to understand but also change their lives and show them Christ.
One of his favorite bible scriptures was Proverbs 15:1, which says "A soft answer turneth away wrath, but grievous words stir up anger." Chavez was a hardworking man who never let anyone stop him from reaching those in need of help.
Chavez served on student council as president in middle school and high school for a total amount of four years. He then taught history in 8th grade. His first lesson was on black history. He then became a very bright and productive young man. Reverend Chavez Bell had 3 sisters named Brandi O. Thomas, Mariae Broom, and Mariah Bell; he had five brothers named Quinten T. Fontenot, Tamont'a Hill, Donald Brooks, a twin named Javez S. Bell, and a late brother, Kelvin Smith Jr.; he had secondary mothers named Katrina Coronado, Baiyina Abdas, and Terra Mcclary; and he had grandparents named Willie and Karen Andrews, Yolanda Dukes, Sue Gaston-Robinson, and Desiree DiLucchio.
Reverend Chavez Bell was not only a wonderful minister called by God but he was also a wonderful musician. Bell played 12 instruments, conducted a symphony orchestra and directed four choirs. Reverend Chavez L. Bell was founder/pastor of First Galilean International Assembly of Phoenix. He was focused on reaching out to teach the gospel to the youth, designing a church for all ages but focused on youth.
Chavez is survived by his Mother, Joelene Bell; his Father, Octum Bell; and late brother, Kelvin Smith Jr.
CHELSEA VICENTE
Chelsea Vicente, 26, was unarmed when shot and killed in conflict with local police officers.
Vicente, a healer, was described by many as loving, possessing an older, maternal like spirit. She grew up in the arts and always had a strong love for music and theatre. As she grew older, her love for arts only fueld her passion for social justice and human rights. This has pushed her into the education career where she worked as a middle school and high school teacher in Phoenix, AZ. Her wisdom shared has often been attributed to her early independence at 16 years old. She drew her knowledge of rich African spirituality from her Ancestors, Elders and Africana studies. Her passion can only be accredited to her deeply rooted belief in humanity and the youth.
Chelsea Vicente was once a woman upon this Earth, yet he is no longer.
CHINENYE OKUDOH
Chinenye "Chi" Okudoh, 22, unarmed when shot and killed in conflict with local police officers.
Chinenye was a women of culture. As a Nigerian immigrant, she was introduced to the American Dream early. She wanted to spread this dream to children in underrepresented communities. She later became interested in the mental health of black youth and dived into an interest of a career in psychiatry and neurology.
She was the epitome of strength and the backbone that held her family together .
Chinenye Okudoh came to engage and inspire , but was murdered by this same American Dream she longed for.
Chinenye Okudoh was once a woman upon this Earth, yet she is no longer.
Chinenye Okudoh is survived by her mother ; Ngozi Okudoh, her father Olisah Okudoh, and her three siblings: Obinna Okudoh, Onyinye Okudoh, and Chinedu Okudoh.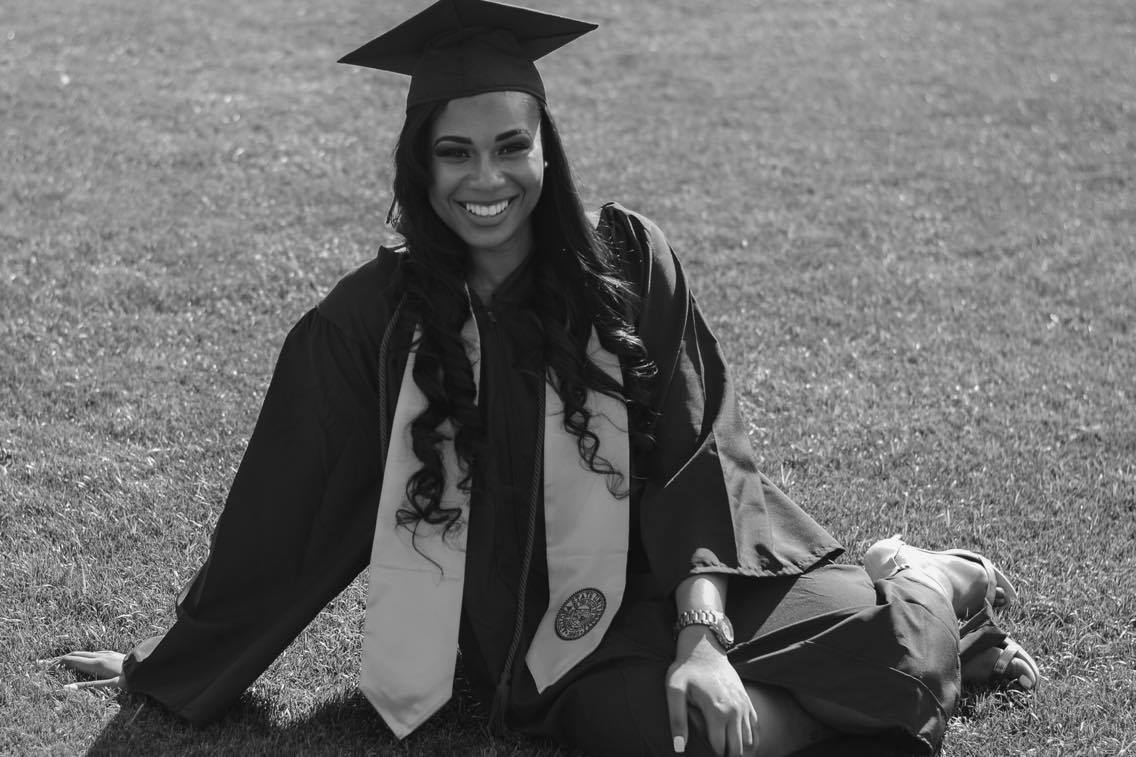 CHUKWUEMEKA IKEGWUONU
Chukwuemeka (Emeka) Anayochukwu Ikegwuonu, 32, was unarmed when shot and killed in conflict with local police officers.
Emeka was a servant leader and active in his community for over 16 years. He loved being a part of his community, and learning from various cultures and ethnicities. He loved being immersed in his culture, and the intersection of numerous identities; blending this experience called life together. He believed his resume should be written by the breath of the individuals he has helped throughout his years.
Emeka was once a man upon this Earth, yet he is no longer.
Chukwemeka Ikegwuonu is survived by his mother, Thelma Ikegwuonu; his father Ikechukwuka Ikegwuonu; his brothers Raluchi Jachi Ikegwuonu; Ikechukwu Ikegwuonu; wife Tiffany D. Ikegwuonu; and his son, Chukwujekwu Ikegwuonu.
CHRISTOPHER CHAVERS
Christopher Michael Chavers, 23, was unarmed when shot and killed in conflict with local police officers.
Chavers, a local activist and community organizer, was reported to have been engaged in a long standing battle with depression and hypermasculinity, after losing many friends to police brutality. Loved by his peers and mentors, Chavers was a constant ray of sunshine juxtaposed against a darkening world. As a child, Chavers was an avid student, testing in the highest percentiles. Like a rose growing from concrete, he wasn't one to let his Southern California upbringing prevent his growth. Chavers, an aficionado of music and art would spend hours curating his collection of vinyls and paintings. His final words are thought to be a lone tweet quoting rapper Kanye West, "What's worse? The pain or the hangover."
Christopher Chavers was once a man upon this Earth, yet he is no longer.
Chavers is survived by his mother Rukiya Chavers, father Michael Chavers, And two siblings Andrew and Micaela.
CRAIG BAILEY
Craig Bailey, 29, was unarmed when shot and killed in conflict with local police officers.
Bailey was a vessel that God used to teach individuals how to become financially free. He understood it was not about becoming rich, but more so about teaching people how to use money as a resource to uplift communities. As a child he demonstrated a level of discipline that was noteworthy for someone his age. He grew up seeing his dad do seven years in jail. He grew up spending birthdays helping his mother do laundry at the local laundromat. He grew up seeing four of his childhood friends die before the end of high school, and five others end up in jail before the age of twenty-one. Discipline was what allowed him to attain a bachelor degree, master degree, and ultimately make it to Beverly Hills, CA. May he be remembered as a humble servant that devoted his life to helping individuals live a life of prosperity and abundance.
Craig Bailey was once a man upon this Earth, yet he is no longer.
Craig Bailey is survived by his wife, Tabitha Bailey; his daughter, Mali Bailey; his mother, Marilyn Bailey; his father, Craig Bailey Sr.; and his sister, Deoshanae Bailey.
CRSH
The troubled & tenacious creative Crsh (formerly known as Brandon White, age unknown) was unarmed when shot and killed in conflict with local police officers.
From birth, Crsh was a lover of the world, for he used his perception of it to create his own short stories, comic books, drawings/paintings, and songs as a young child all while receiving 4.0 throughout elementary. Crafty and resilient at heart, at 9 years old he even managed to learn and play the full composition of Beethoven's "Moonlight Sonata" by ear which served as a milestone in his musical journey. As he got older, the world got darker, he got wiser, he became free. Perceived as crazy to most, his vision was perfectly clear. He would never admit it, but he has served as a inspiration to virtually anyone who caught contact of his high. Although he'll be missed, he'll always be around.
CRSH was once a man upon this Earth, yet he is no longer.
DANEEQUE CHAMBERLAIN
Daneeque Chamberlain, 22, was unarmed when shot and killed in conflict with local police officers.
Chamberlain was a spirited, kind-hearted, intelligent woman who was deep in her faith and trust in Christ. Her drive to create happiness in the people around her is what we will remember and cherish. She was pursuing her masters degree at Grand Canyon University after receiving her Bachelors at Arizona State and would've been the first in her family to hold an MBA. She gave back to the young women in her community by using her spare time to coach volleyball. Spending hours with 12-14 year olds teaching them more than just volleyball skills, but to be loving human beings; some thing we lack in this world.
She wanted to be the leader for her family. The first one to show them they could be whoever they wanted to be, if they worked for it. Her beautiful, contagious smile will not be forgotten.
Daneeque Chamberlain was once a woman upon this Earth, yet she is no longer.
Chamberlain is survived by her mother, Tracey Chamberlain; her father, Shelton Colter; and her younger siblings, Jade, Devin, Shelton, Demietri, and Jackson.
DAVON GASKINS
Davon Marcus Gaskins, 25 was unarmed when shot and killed in conflict with local police officers.
Davon was a young man who dedicated his life to bettering the quality of life of others like himself. Davon was an athlete, college graduate, activist, brother, cousin, son & grandson. We celebrate a man who's passion drove him to make unparalleled sacrifices & touch the lives of many young people all across the world. During elementary school, Davon was just a geeky kid who loved basketball, anime cartoons and classic super heroes. He never backed down or let others get bullied and always tried to do the right thing. He lived to make his family and hood proud and his childhood fascination with heroes helped him grow into a honorable, respectful, and helpful young man.
Davon Gaskins was once a man on this Earth, yet he is no longer.
Davon Gaskins is survived by his mother, Florence Gaskins; his father Andre Griffin and his brothers and sisters; Andre Griffin Jr, Andre Copper, and Bradyn & Brieson Griffin.
DEMETRIUS GUNNAR BURNS
Demetrius Gunnar Burns, 26, was unarmed when shot and killed in conflict with local police officers.
Burns was an eccentric, scattershot display of coordinated miscalculations and quicksilver grace. Blackness was elusive to his bifurcated, biracial soul. But he still chased it—whatever he felt it looked like—even if it didn't look like him. When he was 21, his mind opened and words flew out. He was diagnosed with bipolar disorder—but he called it getting wings. When he entered rooms, his words flew all around—sometimes hitting, sometimes missing—but they were always swinging for the fences no matter the consequences .His smile was bifurcated, too. His top row shone, bottom row hid—mostly because the world couldn't hold anymore of his mouth. And mostly because he couldn't.
Demetrius Burns was once a man upon this Earth, yet he is no longer.
Demetrius is survived by his mother, Miriam White; his father, Edward Burns; his sister Kionna Burns; and his brother Jaden Burns.
DERELL HAMPTON
Derell Najee Hampton, 25, was unarmed when shot and killed in conflict with local police officers.
Derell was a 25 year-old young man from Compton, California, who never caused trouble for anybody. His mother was sick with Huntington's disease and his father, now deceased, was a military man. Hampton, however, was raised by his great-aunt, who was rough on him but kept him out of trouble. Derell was never great at any one thing, but good at many, which was due to his wide curiosity for life. He decided, even with all of his siblings at California universities, to expand his knowledge of his southern roots and black culture alike by attending Tuskegee University.
There his thirst, became more narrowed to black culture, spirituality and helping others. Derell spent 6 years at the university where he learned about every emotion that comes with life lessons, including love and heartbreak; but he was able to use these lessons as building blocks for his future. Going into his last year at Tuskegee, he met a black chiropractor that imprinted on him for life, and that's when he decided to become a chiropractor.
Derell graduated from Tuskegee University in 2015, and came back home to attend Southern California University of Health Sciences for their Chiropractic Program in the fall of 2016. Sadly, before he could finish his last two years and bring the beautiful world of chiropractic into the black community, he was taken from us.
Derell Najee Hampton loved life and the bonds that he shared with everyone in it.
Derell Najee Hampton was once a man upon this Earth, yet he is no longer.
Derell Najee Hampton is survived by his Great-Aunt/Mother (Olivia Hamlette), two older brothers (David Hampton, II and Dominic Hampton), his older sister (Nina Hicks), and his girlfriend (Tiffany Rose).
DERRICK COLTER
Derrick Antowan Colter, 28, was unarmed when shot and killed in conflict with local police officers.
Colter was a wholly passionate and invested in things important to him; family, friends, and social issues.
As a child, Derrick was very quiet and cautious, soaking in everything around him and allowing the good and bad to shape who he would become as an adult. He had a passion for sports and met many of his lifelong friends through numerous youth sporting leagues. Many of those friends became family and supported him immensely when his father passed away with little notice.
Without his father's guidance and rule, Derrick lost control and did not have the support he needed to get back on track. For years, he struggled with severe depression, until his first son was born. This beautiful child lifted his spirits and the true Derrick was resurrected.
Family was of the utmost importance to Derrick, his most treasured and precious gift. He was outspoken about the injustices in the world and participated activist groups, believing that he could make a change in the world.
Derrick Colter was once a man upon this Earth, yet he is no longer.
Derrick Colter is survived by his wife, Brittany; his sons' Jordan and Klayton; his mother, Brigitte; his brothers, Shelton, Edward, and Tristan; and his sisters, Tamesha and Tarrah.
DESIREE BOOKER
Desiree Booker, 23, was unarmed when shot and killed in conflict with local police officers.
Desiree, a highly perceptive soul rebel, was a powerful voice of reason fervently committed to her authentic self. She found her socially conscious voice at the tender age of 10—writing rap lyrics about the fatally vicious violence epidemic in Philadelphia that took one of her closest childhood friends. Marveled by the talent of artists like Kanye West, Common, and Erykah Badu, she quickly learned the power of positive black images in media. Big lips, short hair, and skinny, she was unhappy with herself—that is, until she became a Spelman woman. She celebrated her blackness for four years straight with bantu knots, kente cloth, and shea butter. Of all the accolades under her belt, she was most proud of her allegiance to remaining her true self in the belly of a beast known as White America. Desiree was a talented, endearing, charismatic young woman who epitomized Black excellence.
Desiree Booker was once a woman upon this Earth, yet she is no longer.
Desiree Booker is survived by her mother, Stephanie Booker, and sister, Dejona Coulibaly.
DIOR BURNLEY
Dior Michelle Burnley-Edwards, 22, was unarmed when shot and killed in conflict with local police officers.
Burnley was a vibrant, kind hearted soul. She was a woman of grace, loyalty and integrity with a splash of sass.
At the age of two, Burnley was involved in a car accident caused by a drunk driver. This accident caused her to lose her mobility in both of her legs and eventually a learning disability. Her mother, LaNisha Burnley, worked closely with doctors to get her as much help as possible, but the only hope they could give her was the ability to walk again. Throughout, Burnley's younger years she struggled through school. Her mother motivated and worked with her each day to overcome her learning disability and that is what she did. By high school, Burnley was enrolled in three Advance Placement classes and graduated with honors. She was the first person in her immediate family to attend a university and receive a Bachelor's Degree. Burnley applied her familiarity with mentoring young women and helping our young community--she applied these along with with her beautiful spirit toward developing meaningful contributions, and these contributions were integral to Burnley's identity.
Dior Burnley was once a woman upon this Earth, yet she is no longer.
Dior Burnley is survived by her mother, LaNisha Burnley; Grandmother, Beadie Burnley; her sister Jalyn Cason; a host of aunties and uncles; and sorority sisters of Alpha Kappa Alpha Sorority, Inc.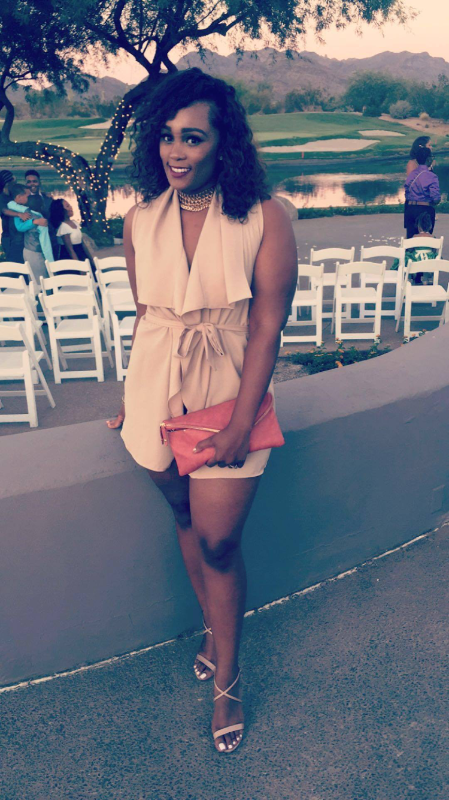 D'IRIKC TROTTER
D'Irikc La'Roi Daleyon Trotter, 26, was unarmed when shot and killed in conflict with local police officers.
Trotter, a believer of potential and hope in others, yet struggled with his own thoughts of who and how to be. Some knew him as Bud, Texas, Dee or maybe even Rick. Bud was very curious child which would be the foundation of his future. Texas was lonely and hot tempered, often found solace in his academics but street life was always on his mind. Dee, the scholar who didn't take class seriously, worked hard to learn a different way outside of the classroom. Rick, the young professional who just wanted an opportunity. All of these steps in life created the man who many of you got to know. Trotter strived to be more like this Grandmother, who was the most selfless person he'd know. He mentored, provided, and shared knowledge with those around him who he loved the most. He always saw hope and potential in youth and sought to create a mindset in them to see that same thing.
D'irikc Trotter was once a man upon this Earth, yet he is no longer.
D'Irikc Trotter is survived by his mother, Damethra Johnson; brother Jermanie Trotter; and his sisters, Jamecia Johnson and Kartilia Phillips.
DOM VERBS
Dom Verbs was unarmed when shot and killed in conflict with local police officers.
Dom Verbs of Los Angeles California leaves behind dreams of hopefulness. Just a kid compared to the rest of the life he had left to live. His mission rooted in inspiring all of mankind by restoring often omitted traditions. Those traditions placed fear in the eyes of a lifetaker, he full of prayer could not escape, therefore we exhale on this day for a life lived greatly. We are grateful, he our King framed Pawn, The seed planted on toxic grounds, the rose erected through concrete boundaries, found lifeless and misunderstood. They took hood to be his intentions, but ignored the vision he had to save it, but still and less they forgot to mention he earned a Degree in English, and credentials in Philosophy and Audio Engineering.
Dom Verbs was once a man upon the Earth, yet he is no longer.
Dom Verbs is survived by his mother, Stephanie Washington; two little brothers, Joshua Nash and Patrick Washington; his father, Charles Flagg; and his little sister, Charise Flagg.
DOMINIQUE BUSH
Dominique Nathaniel Bush, 23, was unarmed when shot and killed in conflict with local police officers.
Bush was a hard-working, fun-loving, young man who had just started to hit his stride and tap into his full potential in life. He drifted through the Inglewood, CA Public School System, while also attending a couple private schools intermittently. This helped Bush develop a great balance. A balance in which taught him the harsh reality of his neighborhood & immediate surroundings, but taught him also how to put on a suit & tie and move in a room full of vultures. So, he drove his coupe through white neighborhoods the same way he drove through "the hood". Two 12-inch subwoofers in his trunk on full blast, windows rolled down, and the sunroof open. As to let them know, he was here, he worked for it & he wasn't going anywhere.
Bush learned early on the streets he traveled were rife with obstacles—the most staunch of which were employed by the state. Bush's grandfather often told him the story of his great-uncle, Roy Thompson, who was shot and killed by the LAPD in the 1970s. His grandfather's constant telling of this story acquainted Bush at a young age with a long-standing reality. This reality was all too real, but it was one Bush never thought he'd have to face himself.
Bush knew where he was headed while never, ever ceasing to forget the soil in which his roots were planted.
Dominique Bush was once a man upon this Earth, yet he is no longer.
Dominique Bush is survived by his mother, Shiela Thompson-Soles; his step-father, Hiram Soles; his grandmother, Effie Thompson; his dad, Robert Bush; his step-mother, Alesheia Randolph Bush; his brothers, Marcus, Antoine, and Hiram Jr.; his sisters, Jamila and Tanit; and a host of nieces and nephews.